Join the Fun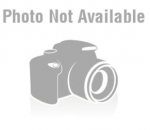 Casting Call Open Auditions! The Sarasota Medieval Fair invites one and all to open auditions! The 15th Annual Sarasota Medieval Fair is having open auditions for all ages. Novices and experienced players are encouraged to come out for the General Cast and the Human Combat Chess match. Auditions...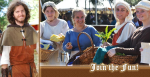 Employment Opportunities! Get Medieval - For King, Glory, & our Guests! The Annual Sarasota Medieval Fair is currently recruiting for temporary seasonal employment positions! All of us with SMF are eager to continue our pledge to excellent customer satisfaction and uphold our...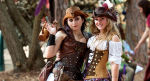 Volunteers Needed Seeking Festival Volunteers! GENERAL: We are looking for volunteers to join our team for the upcoming season! DETAILS: Numerous positions are available before, during and after the festival. Assistance is needed for front gate, children's realm, set-up, take-down, grounds crew...
This should not be a separate page - it should link to the Accepting Merchants page under Entertainment tab.