Shows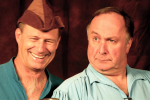 PLUS MANY MORE!Plus special appearances each weekend, artisan and crafter demonstrations, interactive lane performances, daily festival parades, contests, AND MUCH MORE! An important note: The shows listed above do not include every performance that you will encounter at the festival. For a complete...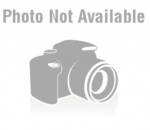 2018 Show Schedule Three Unique Weekends of Merriment! DOWNLOAD: 2018 Entertainment Schedules Show Schedule: Nov. 3-4 Show Schedule: Nov. 10-11 Show Schedule: Nov. 17-18 You need Adobe Acrobat Reader (http://get.adobe.com/reader/) to view these forms An important note: The shows...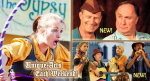 Unique Acts each Weekend! A Season Pass Awaits Thee! Limited-run featured Acts Unique to Each Weekend: Nov. 3-4, 2018: The Jackdaws NEW Geoffery Piper Kellyn Celtic Arts Irish Dance Academy (Nov. 3 Only) RETURNING FAVORITE! Irish Dance Academy of Sarasota (Nov. 4 Only) RETURNING...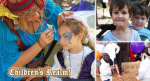 Children's Realm 2018 FREE Children's Realm Activities Come enjoy the Free kids crafts, activities, and performances planned for the children of the realm. Children can do all kinds of activities continuously throughout the day. Plus, there will be an assortment of performances put on by the cast...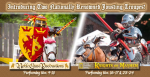 Jousting by Knights of Valour! Jousting Troupe For All Three Weekends! We are excited to announce that we will have the Knights of Valour returning as our full-contact, full-armored jousting troupe again this year! The Knights of Valour jousting...