2018 Costume Contests & More!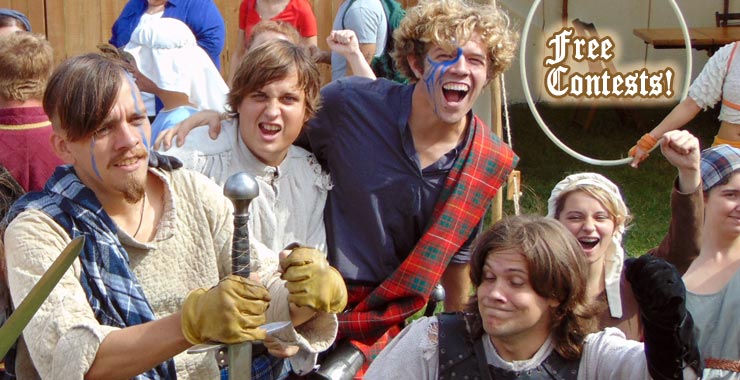 Enter our Contests!
The Sarasota Medieval Fair is excited to announce new free contests this year! Win prizes & free tickets! Participation is FREE. Contests are held daily at 2:30pm in our Special Event tent!
2018 Festival Contests:
Nov. 3 - Cutest Little Maid or Knight Costume Contest
Nov. 4 - Best Beard Contest
Nov. 10 - Best Mystical Costumes Contest (Gnomes, Trolls, Fairies, Elfs, etc)
Nov. 11 - Best Viking Costume Contest
Nov. 17 - Best Viking or Celtic Tattoo Contest
Nov. 18 - Best Royal Costume
Huzzah!