2023 Map of the Kingdom - Woods of Mallaranny!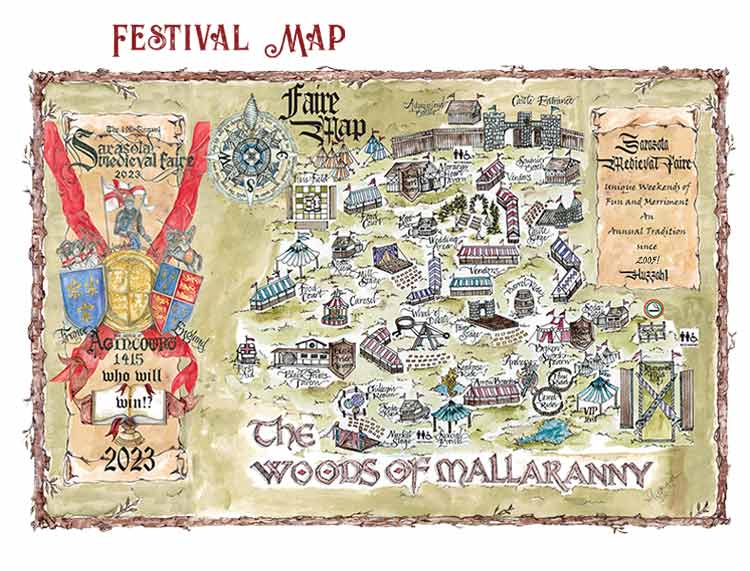 ---
Festival Map
An important note: The festival map listed above is for illustration purposes and does not include every attraction or scheduled performance that you will encounter at the festival. For daily listings of performances, please refer to the festival program distributed at the front entrance upon your arrival to the festival. Shows, vendors/rides/games, schedules, and stage locations are subject to change without prior notice.
Demonstrators
For those among our list of talented artisans who are demonstrating this year, you will also notice a "demonstrator" sign located on their "Royal Hand of Excellence Award" either hanging outside their booth or to the right of their booth on a stake. Demonstrations include blacksmithing, jewelry work, wood carving, leather work, frawing, pottery and clay on a wheel, basket weaving, agricultural educational interactions and more!
Huzzah!