Media Room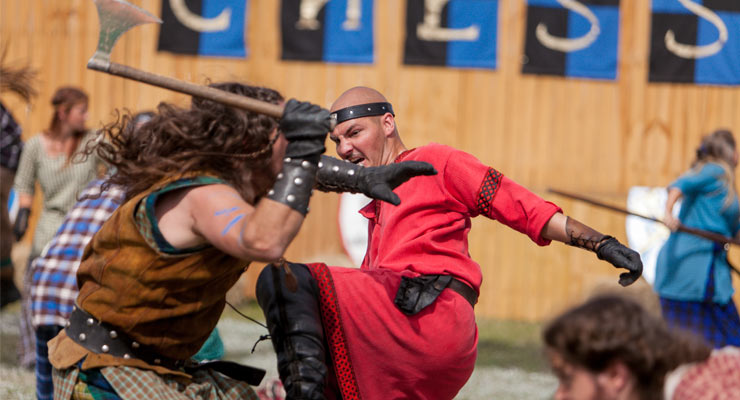 Press Releases
Here you can find the latest news and announcements during the planning stages for the annual return of the Sarasota Medieval Fair!
Media Press Passes
Media Press Passes are available to those members of the press covering the event. To request a Media Press Pass, please fill out the Media Press Pass Form by Clicking Here. Please note we can not accommodate requests with less than 24 hours notice.
Public Relations Contacts
For Public Relations and Social Media Requests, please email: PRMarketingSMF@gmail.com. For all further inquries, please email us at Info@SarasotaMedievalFair.com or call Toll-Free at: 1-888-303-FAIR(3247)
---
Latest Festival News:
Monday Jun 22, 2020
2020 CANCELLATION & HUGE 2021 ANNOUNCEMENT!
To our Guests, Artists and Entertainers,
In a world that is changing nearly daily, we know there are many with questions about the upcoming festival.
As the planning and preparation began for the upcoming 2020 season, many of our staff and cast members were leery of coming together in close proximity to start the work ahead of us that would no doubt be a bigger and stronger year than the previous. We feel that the country has a lot of hope to bounce back to where we were, but it will take time to gain that confidence. The health and safety of our guests, our staff and our own families are our first concern and we do not wish to compromise anyone that may still remain at risk, when we have the future to consider. Our Sarasota and surrounding communities have helped solidify the roots we planted many years ago as the Sarasota Medieval Fair and a decision like this cannot be made without regard to those that helped us get where we are today.
After careful consideration of world events surrounding today's pandemic, we believe it is in the best interest of the safety and security of our guests that the staff and family of the festival have decided to cancel the 2020 season to put our dreams and energy into building the season of 2021.
THE BIG ANNOUNCEMENT!
After sixteen festival seasons of working hard to escape from the outside world, the Sarasota Medieval Fair is beyond ecstatic to announce its recent purchase of vast beautiful acreage of lush oak trees, open grass fields and a strong future of planned events not far from where we have been for the last 12 years.
As we look to the future, it has become necessary to find a more permanent home that will allow us to explore so many more possibilities, creating an entire medieval village that's only limited by our imaginations and dreams. This future ahead means more themed weekends, more family activities, a permanent home, and more immersion into the grandeur of color, sound, taste, and all around medieval frivolity that the festival has long rooted to blossom.
We are deep into the planning of our upcoming festival in 2021. We are so excited for that big Huzzah we make when we "Throw Wide The Gates" at our new permanent home. It will be more than bitter sweet, it will be the turning of a new page in our communities chronicles when we have finally found the proper soil for roots to grow into something truly stunning. Stay tuned for all the exciting news surrounding our big 2021 season!
Be Well and Safe & See You in 2021!