Seeking Talented Artisans, Artists, and Chef Connoisseurs!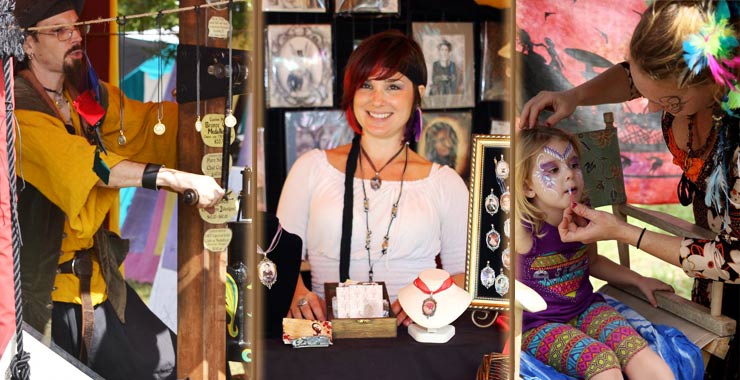 2019 Vendor Application
We welcome your craft application and product information for consideration to join the Sarasota Medieval Fair. By clicking on the link below, you will find a Vendor Application Form and supplementary information.
Applications must be received by: September 23, 2019.
After being juried, product and space availability is limited and is based on a first-come first-serve basis. APPLY TODAY! Photos of booth/tent and products must be included in application.
DOWNLOAD: 2019 VENDOR APPLICATION & MERCHANT RULES (PDF)
You need Adobe Acrobat Reader (http://get.adobe.com/reader/) to view these forms.
First time vending at a medieval/renaissance festival? Click Here for helpful tips on how to decorate your modern tent to fit our historical theme and more. Please also make sure to review the merchant information pages towards the end of the vendor application for details.
Please direct any questions or for more information, please contact us at: 888-303-3247 or email: Vendors@SarasotaMedievalFair.com