Volunteers Needed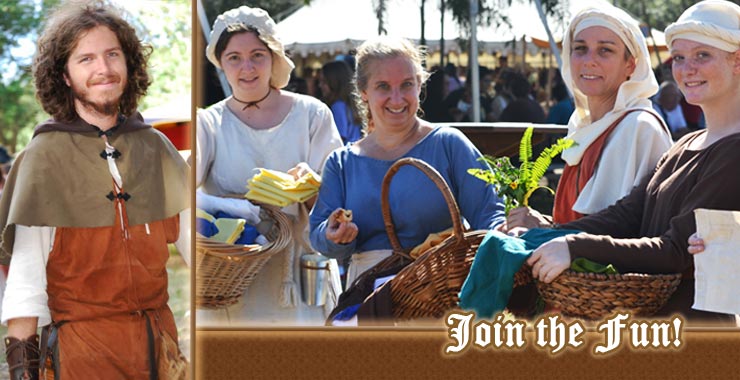 Seeking Festival Volunteers!
GENERAL: We are looking for volunteers to join our team for the upcoming season!
DETAILS: Numerous positions are available before, during and after the festival. Assistance is needed for front gate, children's realm, set-up, take-down, grounds crew and many others. We have plenty of volunteer hours available, and you receive free admission to the festival! Do you have friends or family who might be interested, or would you like to join in the fun?
AVAILABLE POSITIONS & SIGN-UP: To see what volunteer positions are available and to sign-up, please go to: https://www.signupgenius.com/go/4090b4aaea829a20-2022
BENEFITS: Free admission to the festival, plus each volunteer will recieve a Single Day Admission ticket at the end of the shift to return another festival day to enjoy the festivities.
CONTACT: For more details on joining the volunteer team, please contact us at Info@SarasotaMedievalFair.com