What's New
2022 Theme - Vikings! This Year's Scenario - Battle of Assandun, 1016 A.D.! The year is 1016 AD, October 18th. King Ethelred has died. King Edmund, Ironside of Wessex aged 25, has been crowned King but chaos reigns. The Danish, led...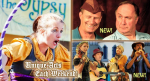 2022 Themed Weekends! In addition to this years 2022 Scenario: Vikings vs. English, Battle of Assandum, 1016 AD, we are thrilled to announced new Themed Weekends! Each weekend offers something new, fun and exciting! Coming Soon! 2021 Themed Weekends: Weekend...
PLUS MANY MORE!Plus special appearances each weekend, artisan and crafter demonstrations, interactive lane performances, daily festival parades, contests, AND MUCH MORE! An important note: The shows listed above do not include every performance that you will encounter at the festival. For a complete...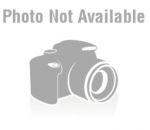 2022 Show Schedule Four Unique Weekends of Merriment! DOWNLOAD: 2022 Entertainment Schedules Coming Soon! 2021 Entertainment Schedules Weekend 1 - Nov. 6-7, 2021 Weekend 2 - Nov. 13-14, 2021 Weekend 3 - Nov. 20-21, 2021 Weekend 4 - Nov. 27-28, 2021 You need Adobe...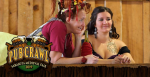 2022 Pub Crawl Join our Pub Crawl! Skip the long pub lines and join our riotous Pub Crawl with toasts, songs, and entertainment as you explore our festival while making rotating stops at our three main pubs to sample our most tasteful meads, our finest beers/ciders, and our delightful...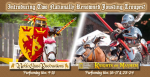 Jousting by Knights of Valour! Jousting Troupe For All Three Weekends! We are excited to announce that we will have the Knights of Valour returning as our full-contact, full-armored jousting troupe again this year! The Knights of Valour jousting...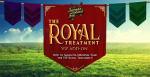 VIP Royal Treatment Royal Treatment: VIP Add On The VIP Royal Treatment! Only $5 per day - special online rate! Full Season-long (all 8 festival days) access to our new VIP tent, reserved seating, and VIP only perks & snacks! VIP Add-On's are limited and are...